Products in category "VICTOR Box
hinge lid
sides
alphanum. ID Code":
VICTOR Box 59 / 5x10 cells, Height 59 mm fix

VICTOR Box 59 / 5x10 dividers for 50 Kryo vials up to 12,0 mm diameter. With three-point hinges and clasp for secure lid closure. With alphanumeric ID code on the bottom, PP.
External dimensions (WxDxH) = 141x85x59 mm






This product is available in various options. Please click Buy now... and select your option.



Free

Print catalogue

Order now !

Free

PDF catalogue

Download here !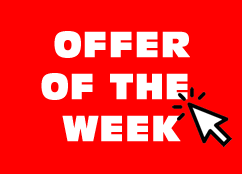 National Lab InfoCenter
catalopedia.de
NEW: Special Offers