Products in category "LIMA Box long2 192 x 175 mm Without grid divider":
LIMA Box 50 long2, Height 50 mm, without fitted grid divider

Cryo and Storage boxes suitable for 2 Styro hole inserts 5x10.Standard box design made of water-repellent fiberboard suitable for ultra-low temperatures. Quality >special< with additional plastic water-proof coating. With lid. External dimensions 192 x 175 mm. Height = inner height.

Other heights can be produced on request.
Styro hole inserts can be ordered separately or can be supplied fitted.

Styro hole inserts are not included.
Please order LCYE0510-001 seperately.





Add to cart:
Art.-No. KL2050WH1



Free

Print catalogue

Order now !

Free

PDF catalogue

Download here !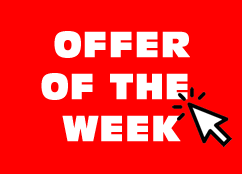 National Lab InfoCenter
catalopedia.de
NEW: Special Offers